A few nice weight loss images I found:
Mel B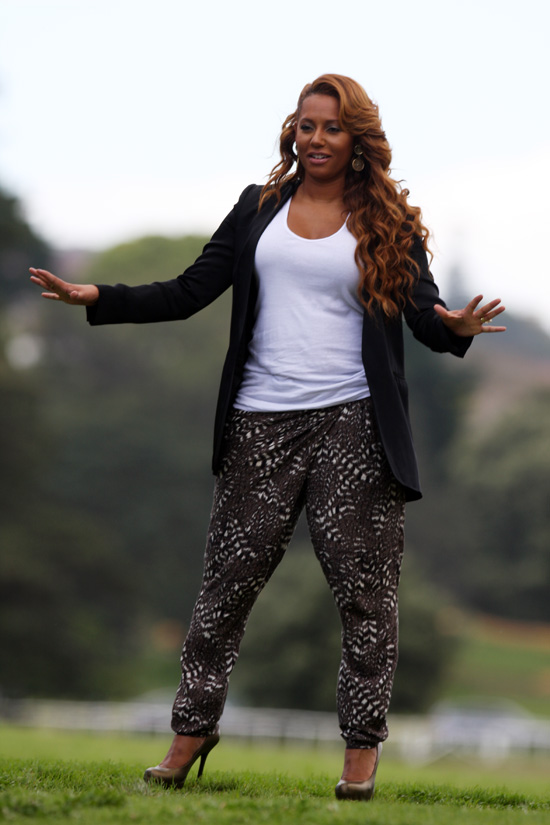 Image by Eva Rinaldi Celebrity Photographer
Mel B Of Spice Girls Fame Signs On With Jenny Craig, by Eva Rinaldi
Mel B aka Melanie Brown has just been signed up as the new face of Jenny Craig (Australia and New Zealand).
Today at 10.30am Mel B, the top brass at Jenny Craig, and over a dozen news media enjoyed a healthy and delicious breakfast (and a media gig) at the Centennial Parklands function centre.
In the extremely unlikely event that you didn't know, Mel B is an English pop singer-songwriter, actress, author and television presenter. She is best known around the world as Scary Spice, one of the members of the girl group Spice Girls.
It's well know that brands around the world are often interested in signing up suitable celebrities to promote their wares, and on the surface it looks to be a great match with Jenny Craig being a leader in the weight loss industry for over 30 years, and Mel B recently off pregnancy, enjoying motherhood and looking to loose weight.
The international star told our table "I just love the breakfast. Jenny Craig is just right for me being a busy mum".
Mel B said on her eating "I was eating literally eating morning, noon and night, and its didn't matter what time. I was just eating. I was a house. I love my humps and bumps, but when a newspaper described my shape as the 'bootylicious, curvylicious, post-baby body of Melanie, I knew I had to do something. I had to get the eating under control".
Jenny Craig boss Amy Smith released in a media statement: "Mel told us she doesn't like dieting at all. She loves eating healthy foods and she is thrilled with the health snack options and the amount of fruit and vegetables she gets to eat. Jenny Craig's team of nutritionists and doctors have created a program especially for women like Mel who have recently given birth, that takes into consideration the nutrient levels needed for breastfeeding women", says Ms Smith.
Mel B said: "Life gets a bit crazy when you've got four daughters but it's important for us mums to live healthy and to be in good shape. Mums really need to take time for themselves and get to a place where they are happy with their body again. We should not put it off because we deserve more than that. I healthy happy mum equals a healthy happy family."
After breakfast Mel did some on site TV interviews, believed to be for Channel Seven, followed by a relaxed photo shoot in the lush green parklands. Apparently word must have spread around Sydney press circles, as after just minutes after going outside for the shoot a number of uninvited paparazzi showed up and started snapping away. Mel and her media team probably expected it, so its a good thing that the word is well and truly out about her new campaign with Jenny Craig.
Mel B looks great, so just imagine how hot she will look a few months into the Jenny Craig program. She acknowledge that media, the other former Spice Girls and everyone else will be watching her progress closely, and judging by today it appears UK pop queen is on set to achieve her diet goals. Will you achieve your dieting goals as summer sneaks up on you? Needless to say, you now know who to call, which we strongly suspect for the ideal in the first place.
Thanks for the tasty J.C breakfast guys. Highly recommended.
Websites
Jenny Craig
www.jennycraig.com.au
Melanie Brown official website
www.melaniebrown.com
Centennial Parklands Dining
www.trippaswhitegroup.com.au/our-venues/Centennial-Parkla…
Centennial Parklands
www.centennialparklands.com.au
Hollywood Treatment
www.hollywoodtreatment.net
Eva Rinaldi Photography Flickr
www.flickr.com/evarinaldiphotography
Eva Rinaldi Photography
www.evarinaldi.com
You Can See Who Loves Who From Miles Around in This NCDOT Water Tower Town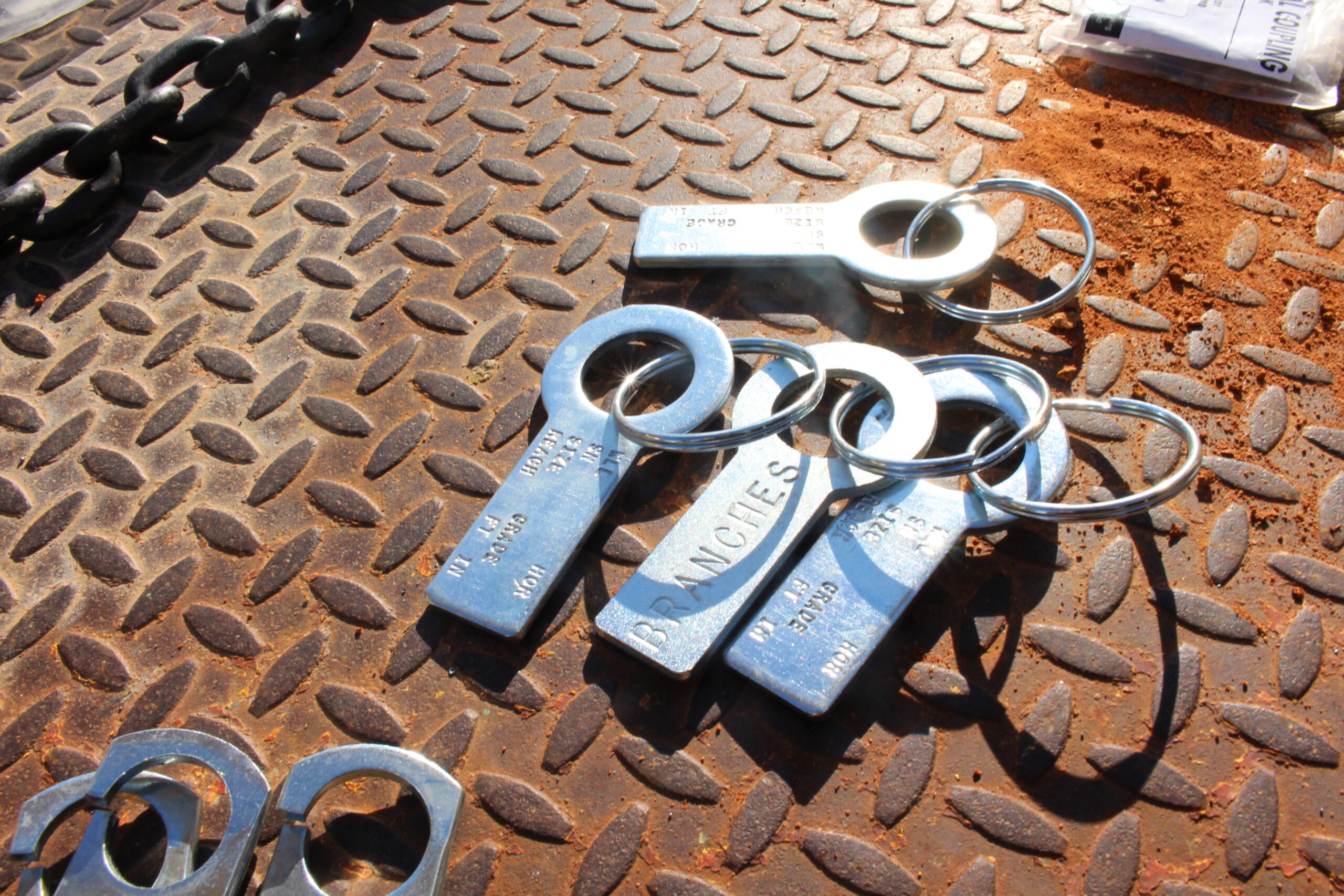 Image by NCDOTcommunications
GREENSBORO —The N.C. Department of Transportation summons quickly to mind brawny men, buckled under the hot sun in hard hats and reflective vest with shovels or hammers in hand; but glance longer than a moment at one NCDOT maintenance yard housed in Guilford county, and you'll see more than just a bunch of sun-burned, muddy booted construction workers.
Standing with me in the middle of one of the many NCDOT Division 7 equipment yards is Alvin Ball who oversees some three-dozen employees within his branch. Between him telling me stories of his years in the trenches of NCDOT doing field work, paving, plowing and such, and how he rose to Area Equipment Superintendent off Camp Burton Road in McLeansville; he laughs and smiles with assurance I'd liken to a mayor. You can tell he's the man in charge around these parts, but he rules with a gentle hand. And he has to; his wife works for NCDOT a few buildings down.
As Ball motions me into various equipment storage and repair rooms for my seasonal tour as the Divisions' Communications Officer, he pauses frequently as he describes for me what machine does what function. I can tell he's fondly reminded of the good ol' days when he was a low man on the totem pole. He says he spent many a night on maintenance duty during severe weather, right along with the other NCDOT workers, bundled up, working in one of the garages under a heat fan that he pointed out to me is still working in the shop today.
I can tell this equipment yard that houses low-boys, millers, trucks and all sorts of hauling and mending equipment is more than where he does his job. It's his home away from home. It's an experience that many of the 13,000-plus NCDOT workers share.
Alvin introduced me to his two administrative assistants, who seem to be more like his sisters. They smile and give me a warm handshake and giggle when I take their pictures, but don't miss a beat when the phones ring. They make friendly conversation and show off their waists as they've all been participating in a DOT health weight loss challenge. They tell me that I just have to meet the office winner, Randy Garrett, who dropped 36 pounds. Of course Randy is there and tells me all about his tuna fish regimen. I tell him I just had a baby and I'll eat what I want. We laugh and I think to myself that I just made a friend.
Alvin and I move on and walk into a storage unit. It houses more than 2-thousand pieces of, nails, drills, tires and bits and pieces of whatever it takes to maintain the equipment here. There are of course two shop clerks and a blue and red beta fish in a jar with white rocks that keep watch of everything coming and going. They too offer warm smiles and nods, and point me to the snack cart.
As we head into the holding area where fixed equipment is waiting to be used, there's a roar of laughter that sounds like a locker room celebration after a big game; it's almost lunch time and the crews are relaxed and making plans.
A whistle blows that sounds like a shift work alarm on an episode of I Love Lucy and people start moving, coming and going; but not without a high-five, a laugh or punch to the arm; 'cause that's just how these guys are. One worker stops and asks if I'll 'make his picture?', I do of course, and he thanks me for coming; as if I'm in his living room and this is his home. I'm starting to feel like maybe I too belong.
As we cross the yard to yet another building, Alvin's pace quickens with excitement as he tells me I can't leave without seeing one more thing. As he opens the door I see a relic of its time, somehow shining under a dim ray of light cascading through a dusty window that's been hiding its true beauty behind these doors. It's a boiler, but not just any boiler. Installed in 1952, it's been supplying heat for the complex and the workers who stay outdoors on those long snowy days when the rest of us retreat from the highways. This boiler is central to the facility in location and in Alvin's heart. He beams as he shares stories of years past spent huddled next to this massive machine that towering over us at least 15 feet high. It's been keeping maintenance workers warm for 63 years now and with regular attention it runs perfectly.
As we leave the building and many of Alvin's memories inside, I look around for one last glance before I take off. And I realize that on this perfectly clear and sunny day, I'm standing in a shadow. "Is that a water tower, I ask?" Alvin boasts that it indeed is exactly that; and one of a kind across Division 7. He tells me that the water tower was installed to provide water in case of emergency and for washing and cleaning trucks. He says the yard was never hooked up to city water and has always operated this way. That's when I realized that the Division 7's maintenance yard is literally the type of place North Carolina's own Scotty McCreery sings about.. "A Water Tower Town."
You can see all of my pictures from equipment to the beta fish at Division 7's Water Tower Town on our Flickr Page. Also follow us on Twitter.