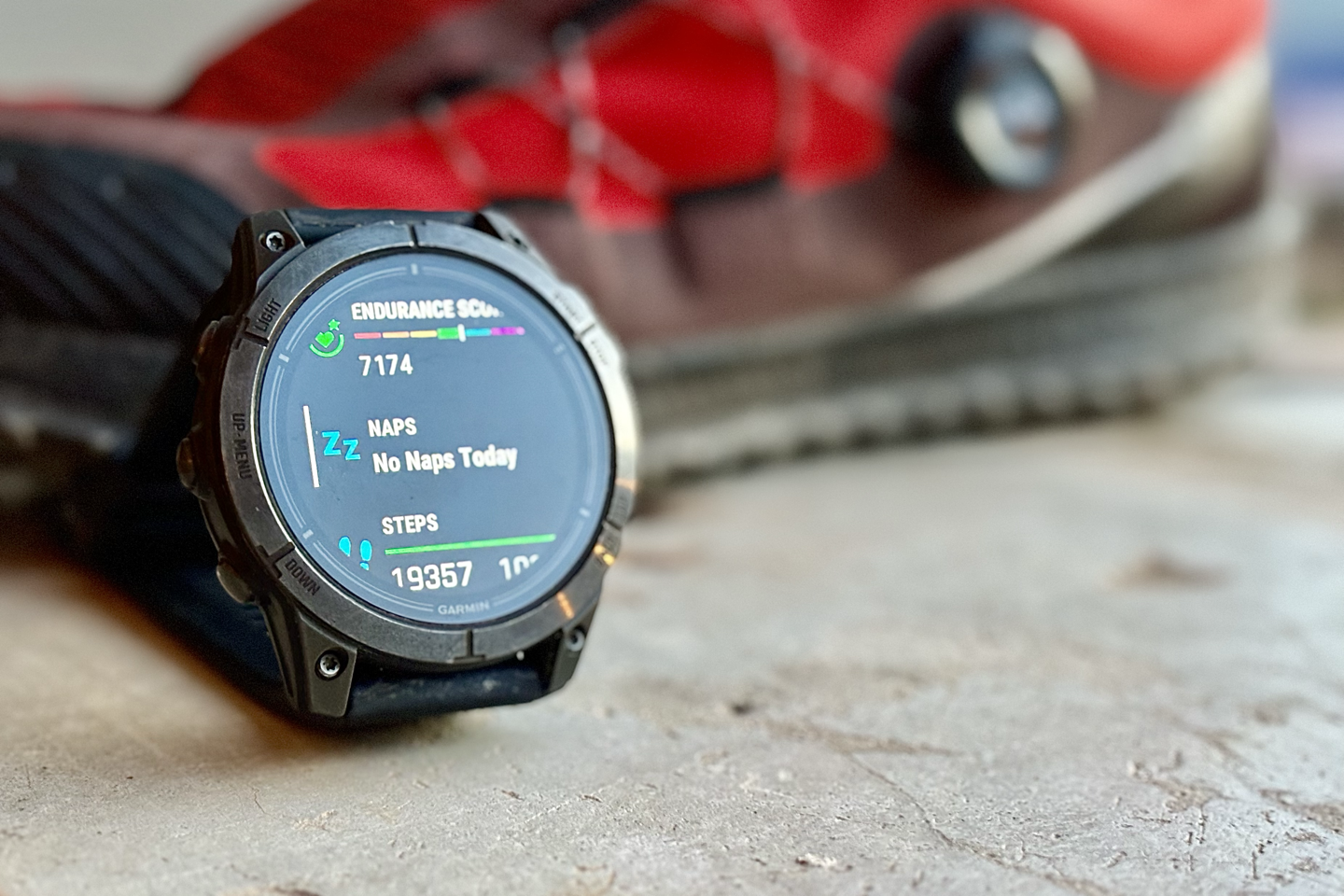 Garmin has just pushed out the first public beta iteration for their 4th quarter update, which will likely hit production in 4-6 weeks (assuming typical timelines hold true). This update appears to be including a blend of both recently introduced features (such as Nap Tracking on the Garmin Venu 3 & Vivoactive 5 units), as well as some new features entirely. Albeit, most of thes are smaller features at this point.
First up, here's the quick-hit list of additions, as noted on the release notes for beta version 15.68. This includes the Fenix 7 and 7 Pro, Fenix 7x and 7x Pro, Fenix 7s and 7s Pro, Epix and Epix Pro 42mm/47mm/51mm, Enduro 2, Quatix 7, and MARQ Gen 2.
I've excluded the much longer list of fixes/tweaks/etc from the below, and kept it to just teh 'Added' things:
1) Added the ability to track naps, including a new Nap widget and an updated Sleep widget.
2) Additions and enhancements to the Body Battery feature
3) Added audio prompts for course points
4) Added the ability to display images within smart notifications (Android only)
5) Added phone lost detection during an activity. Enabled in system alert settings
6) Added large font mode which can be accessed in System > Display menu
7) Added workout audio notes support
8) Added Inline Skating activity
9) Added a Moon Phase widget
10) Added tracking of splits for Ski
11) Added NAVIC GPS support
12) Added a confirmation popup when saving an activity via touch.
13) Added ability to enable Red Shift when Do Not Disturb is enabled
14) Expanded Red Shift functionality to include Orange and Green colors as well (AMOLED models only.)
The big ticket item is of course nap tracking, which doesn't require you do anything to track the naps. Though, it will let you manually start a nap tracking session via the new Nap widget (seen above), which you can add. That 'Start Nap' actually doesn't technically trigger the nap, but instead, lets you put the watch into the sleep mode so you don't get disturbed, as well as set an alarm/timer for a set duration: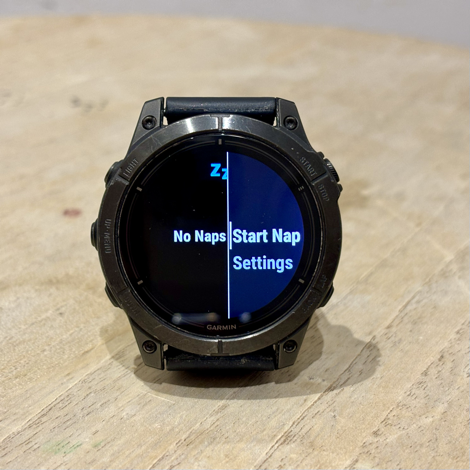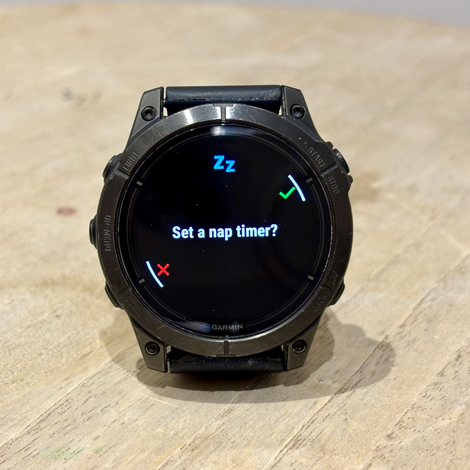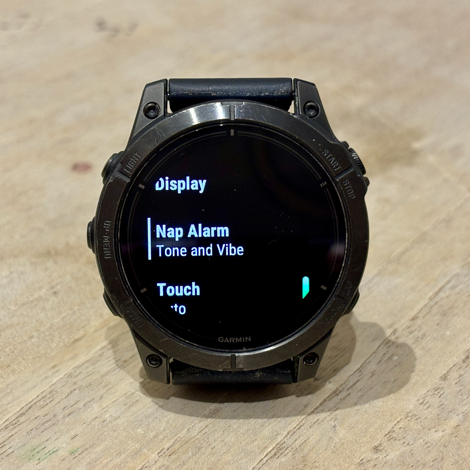 In my case, I didn't have time for a nap today. It was a very busy day, thus, maybe tomorrow. Actually, definitely not tomorrow. I'll be lucky if I make it back off the trail before dark. Perhaps Friday. Here's how it would show on the Venu 3, post-nap: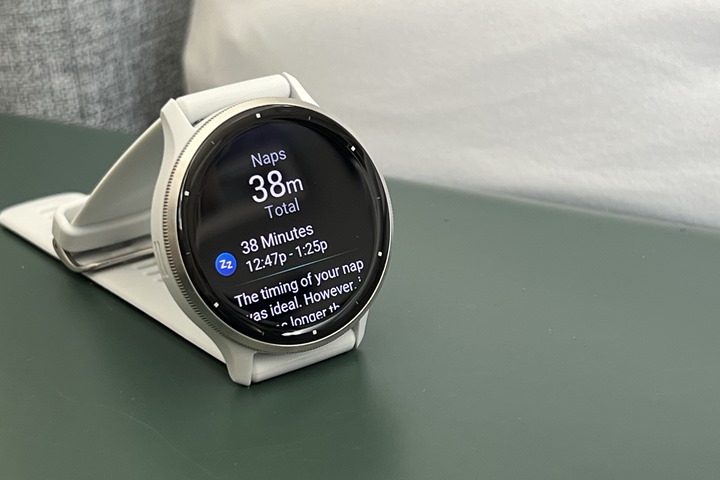 Setting that aside, some of the other listed features above are there to support the nap tracking. For example, Body Battery "additions and enhancements" includes the new breakout contributing "factors" that we saw on the Venu 3 & Vivoactive 5 as well, roughly like this as seen on the Venu 3: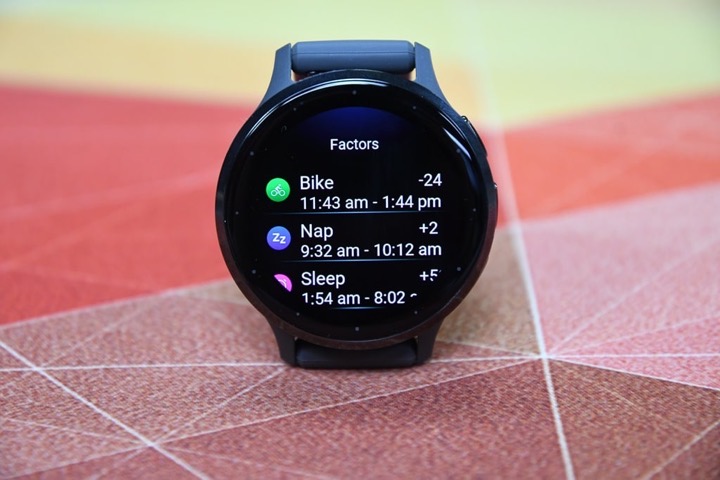 It'll now show the same on the Epix/Fenix, listing the exact amount for each activity (normally you'd see stressful moments, workouts, naps, etc…). For example, right now my Epix Pro shows a Hike impacting it by "-9":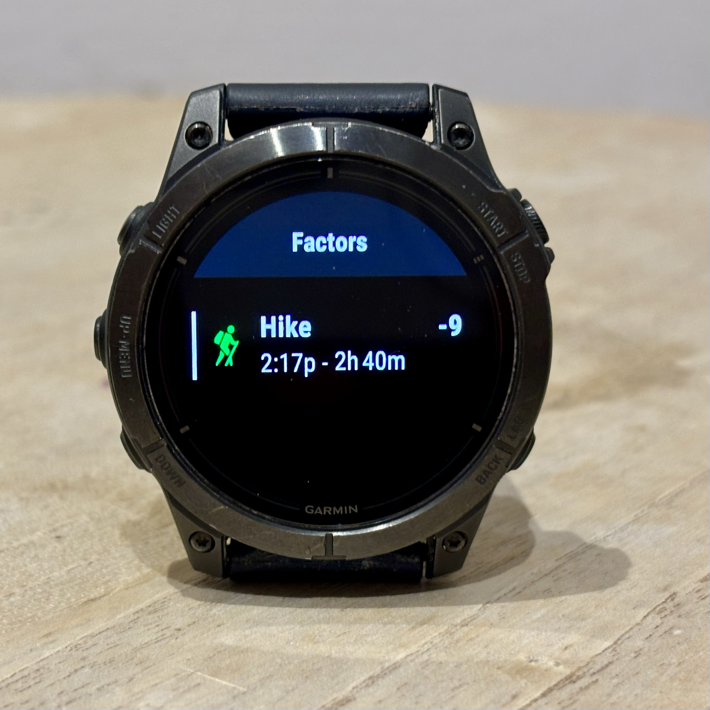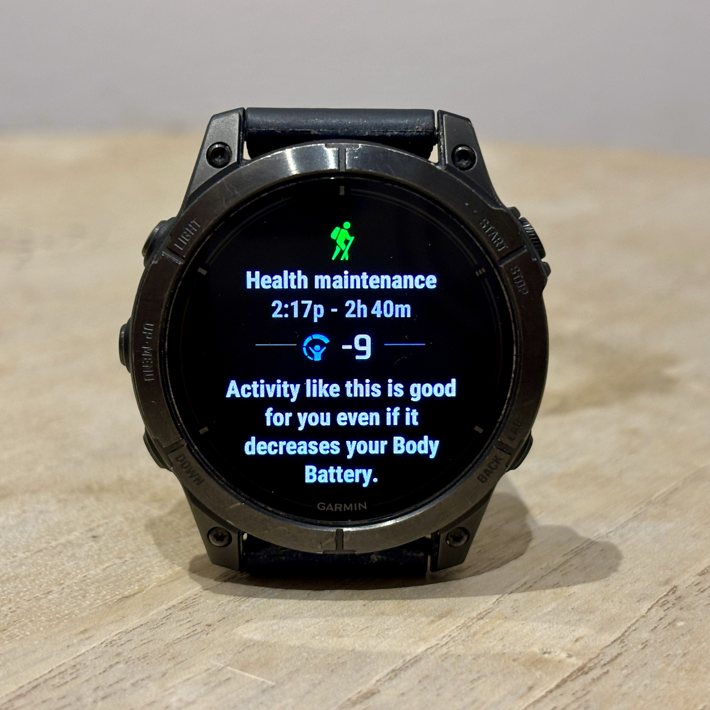 But, since I wasn't wearing this particular watch all day (had the Suunto Race & Polar Vantage V3 on my wrists), the data isn't super complete like you'd see on the Venu 3 example above.
Speaking of other notable new features, we see the ability to show text message images if paired to an Android phone (Apple restricts access to this on iOS, thus, Garmin can't do that for Apple phones). Again, something we saw launched on the Venu 3 & Vivoactive 5.
However, one totally new feature is the ability to enable Audio prompts for course points. I'm gonna give this a whirl tomorrow, since I've got an absurdly long hike on the docket. There's also the ability to get a notification if the phone disconnects during a workout. That's actually something that would be legit useful, because I've had my phone fly out of my pocket while trail running once, and had to go find it in the bushes quite a long time later.
In any event, as always, you can sign-up for the Garmin public beta updates, which get delivered to your device wirelessly. Because this is an earlier public beta build, you must force your watch to update via the settings menu. It will not automatically install this build until later in the public beta cycle.
With that – thanks for reading!