A few nice weight loss images I found:
Fieseler Fi103-A1 (V-1 Buzz Bomb)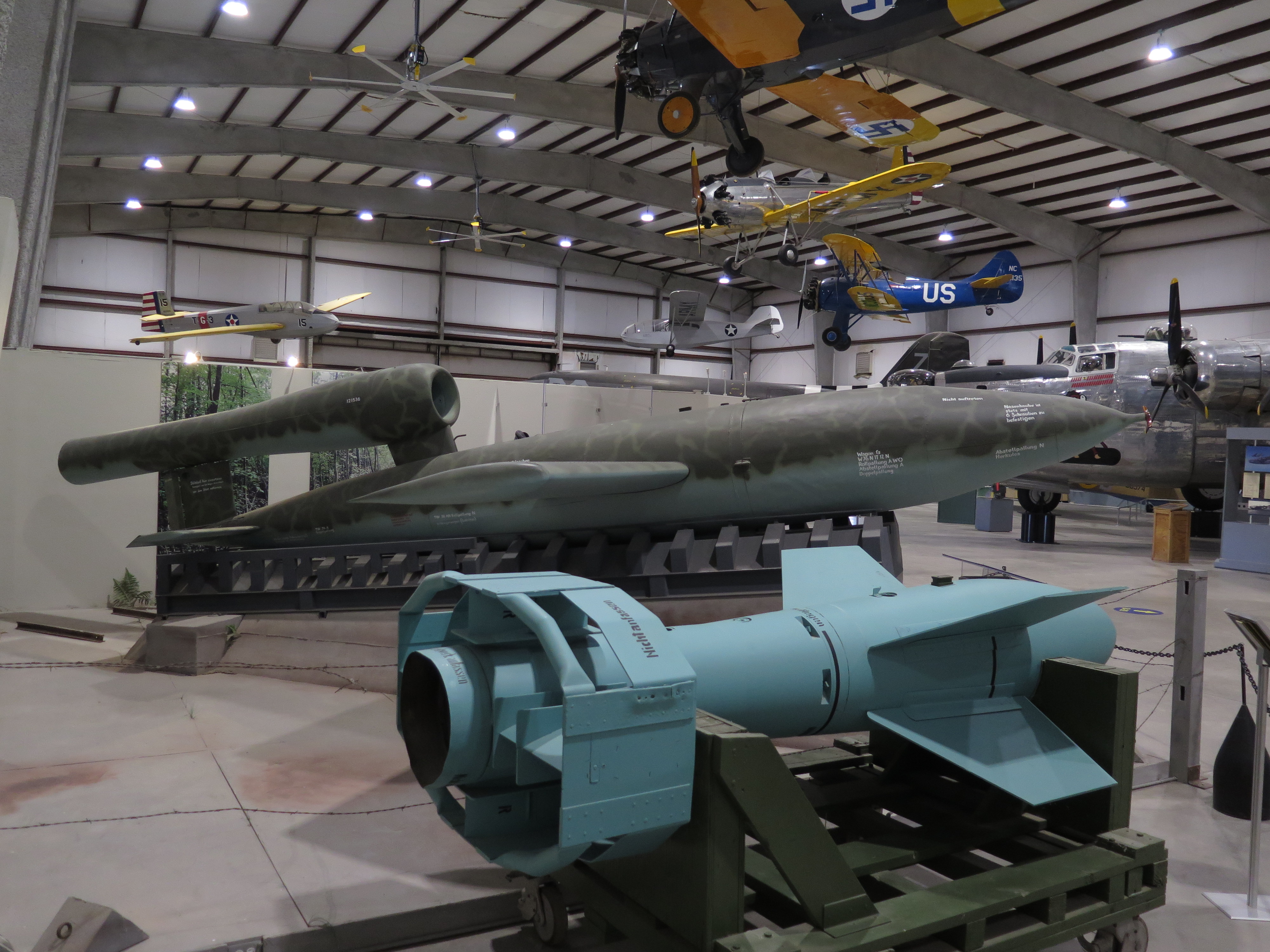 Image by rocbolt
Pima Air and Space Museum
FIESELER Fi103-A1 (V-1)
HÖELLENHUND
SERIAL NUMBER 121536
Current Markings:
Luftwaffe Flak-Regiment 155(W), France, 1944
As the world's first operational cruise missile the Fi103 was the first of the so-called "Wonder Weapons" that German leaders felt would snatch victory from defeat. The concept of a self-guided flying bomb powered by a pulsejet engine originated in 1942 and quickly captured the attention of the German Luftwaffe, which was suffering high losses in bombers and crews. The Fi103 first flew in December 1942, but problems in both production and operation of the new weapon delayed its first operational use until June 12th 1944 when the first V-1s were fired at London. Eventually, more than 5,800 of the missiles would land in England killing over 8,000 people.
Service History:
Probably built in the infamous Mittelwerk underground factory sometime in early 1944. This factory used forced labor from the Buchenwald and Nordhausen Concentration Camps to build V-1 and V-2 missiles. The missile was captured by the First Canadian Army in the summer of 1944 in France and shipped to Canada for study. It was stored by the Canadian government for many years before being sold to a small private museum. In 2005 it was purchased by the Pima Air & Space Museum and brought to Tucson for display.
Technical Specifications:
Wingspan: 17 ft 7 4 in
Length: 27 ft 5 in
Height: 4 ft 8 in
Weight: 4,807 Ibs (loaded)
Maximum speed: 408 mph
Service Ceiling: 8,840 ft
Range: 148 miles
Engine: One Argus 109-104 pulsejet with 807 pounds of thrust Warhead: 1,784 pounds of Amatol 39A
V-1 Launch Site Representation:
The diorama assembled here is intended to convey a general impression of what a V-1 launch site was tike in the early spring of 1944. The V-1 sites were scattered all along the coasts of NW Europe, within range of central England. We see here a pair of Luftwaffe personnel, a Senior Corporal and mechanic, performing inspections of the V-1 and the launch control panel. The launch control unit would have typically been inside a bunker, but is displayed here for easier viewing. The site is surrounded by a thin leafy French forest which is being used to provide a bit of cover from marauding Allied fighter bombers, such as Typhoons & Thunderbolts, and tactical bombers, like the B-25 in the SW corner of this hangar, which were constantly on patrol against V-1 launches, the code for these types of targets was 'Noball'.
Initially V-1 emplacements were permanent style installations, but Allied air power reduced most of these to rubble and forced the Germans to create mobile launch units. The vast majority of V-1s were deployed from mobile units. A launch site like this would not have survived much past early July of 1944.
Gym Back Exercises Fitness Models – Must Link to //thoroughlyreviewed.com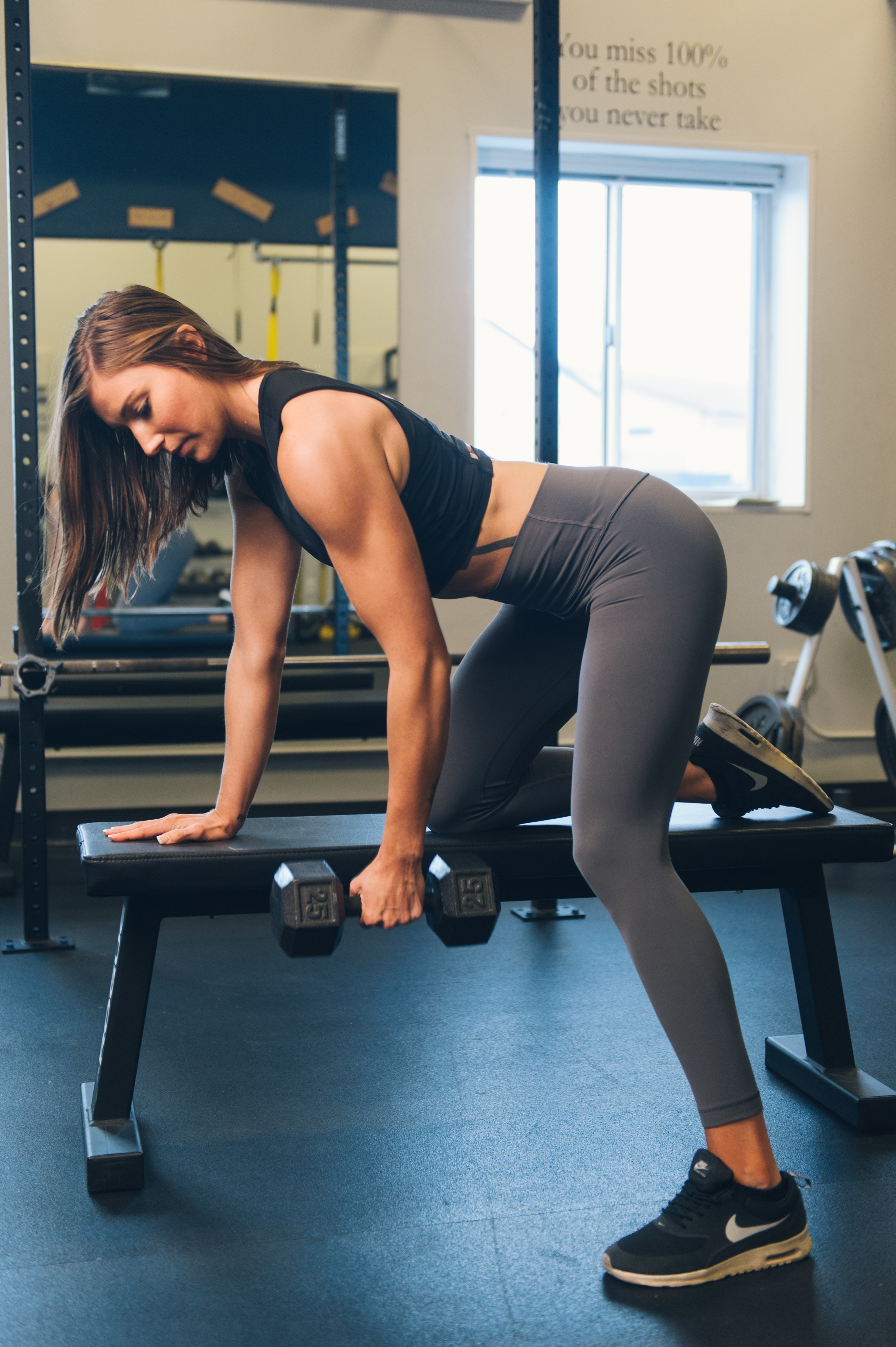 Image by ThoroughlyReviewed
Please credit by linking to thoroughlyreviewed.com, NOT the flickr image.
"//thoroughlyreviewed.com"