Check out these weight loss images:
Souvenir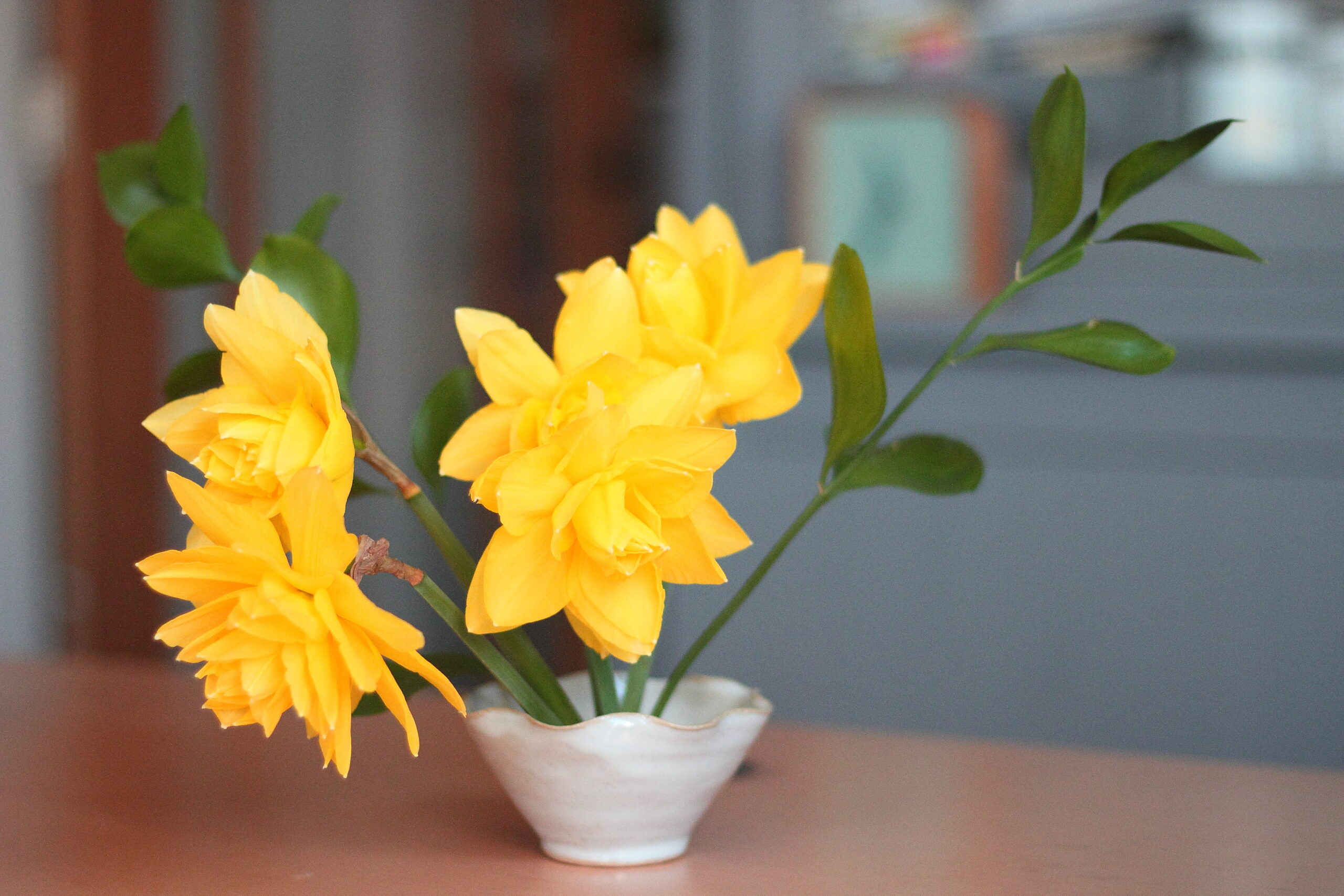 Image by SLR Jester
I was guessing I had been in here for around eighty days now. It had been so long I knew all the nurses and support staff on the ward by name. Also in the scanning department. I had stopped living out of plastic carrier bags some weeks back, I had hung what clothes I had in the small wardrobe, hygiene products on the shelf by the sink and a few books on the window shelf. Although it was a typical hospital room, it was larger than ones I had been in before. Ignoring all the medical equipment on the back wall, you could believe for a brief moment that you were in a modest hotel room in the city. It was kept immaculately clean and so far had managed to escape that inherent hospital aroma that was evident in the other wards and even the corridors.
Dr Crusic had been with me for about five minutes. He had briskly entered my room, we had exchanged pleasantries and now he stood at the foot of my bed reading the medical notes. He furrowed his brow as he sharply whipped a page over. He glanced up at me and smiled, then returned to reading the notes.
A knock at the door and Clarissa came in offering a cup of tea towards me. I had been there so long she didn't need to ask anymore. Tea with milk, two sugars although if anyone from the diabetes team asked, we would change the subject quickly. Artificial sweeteners were an option, but I hadn't taken to them. The tea tasted different and not in a good way. She winked at me as she passed me a packet of shortbreads, drug dealer style with a backhand and left the room. The door quietly slipping shut after her.
The doctor slowly took a couple of steps back finding the edge of the chair with his thighs before sitting down and twisting his upper body towards me. All while still reading the notes. Dr Crusic was always well presented. His slicked back dark hair, neatly pressed medical coat and trousers and black shoes. The upper soles of which were likely full leather as he could silently move around the ward attending to his patients.
"It's definitely the chemotherapy, a side effect I'm afraid" he finally said and looking up at me.
Two days ago I had just started to tuck into my lunch, a spaghetti bolognese when I had experienced a tremendous pain while swallowing before being sick. The doctor had then filled in the blanks. I had most likely passed out and fell to the floor, on the way down catching the stoma bag on the edge of my table. The bag had ripped open and sprayed output all over the immediate area, including myself. I was, for want of a better phrase, a proper shit show. Fiona, one of the ward nurses had found me and sounded the alarm. They had cleaned me up as best they could, and an army of room cleaners had been summoned to deal with the mess I had caused. Not my finest hour I admit, however there were mitigating circumstances that I was hoping Dr Crusic would be explaining to me.
"The same thing happened this morning with breakfast although the pain wasn't as acute" I said to him.
He looked up at me, thumbed the notes back to the front and started reading. I followed his eyes scan down the page before they stopped somewhere towards the bottom. Removing a pen from his breast pocket, he quickly tapped the top of it on the notes to expose the nib and started scribbling. It's true what they say about doctor's handwriting. In my experience, the more illegible the writing, the better they are at diagnosing and healing you.
"Okay, missing from the notes so I have just added it. Can you describe to the best of your ability what happened?" he asked. "Assuming of course you can remember, you did hit yourself pretty hard going down last time" he added.
I had fallen far harder in my life, mostly due to being drunk. I had woken up the following morning with mysterious bruises and injuries I could not account for. The episode the other day ranked very low on the scale, all I had to show for it was a bruise on my forearm and a loss of dignity.
"I didn't pass out which I suppose is a major plus" I said. "I had just swallowed some bacon and I got the pain, right about here" I added while rubbing an area just below my throat.
"Same as before I knew I was going to be sick but when I was sick it didn't come from my stomach if that makes sense? It only brought up what I had eaten, nothing else. It feels like the food is getting lodged in my oesophagus and my body is ejecting it because it's a blockage" I added.
Crusic jotted down some more notes finally looking up at me. He crossed his legs over and rested the medical notes on his thigh. `He rubbed his chin, a gentle motion across as if deep in thought.
"Okay, anything else you can tell me?" he asked.
"Only that I didn't feel I had been sick, and still had an appetite so I continued eating and finished it all without any further pain or incident. I'm really confused by all this. Should I be concerned?"
He slowly got up out of the chair, placing the medical notes on the seat and motioned to me to lie down on the bed.
Once I was fully reclined he began gently feeling around my throat, my neck and down towards my chest. He then moved his hands around to my sides, gently applying pressure upon every move.
"At the present time it is a concern because it will be most uncomfortable for you to vomit when eating, although I can feel nothing to indicate the this is anything more than a side effect of the chemotherapy. The nurses will continue to monitor you and you must ring the alarm if this happens again. Just to be sure I will organise a CT scan for you as soon as possible."
"Smashing thank you doctor" I replied.
He picked up the medical notes from the chair, scribbled something as he slowly walked to the end of the bed. He hung the notes off the bar, said good bye and left.
I powered up my laptop, it was the only way I could accurately get a time check. It was mid morning, half past ten. I couldn't remember if Dr Hardy was due to visit me today. Tapping the music app, Robert Lloyd starting playing. A feel good track for me, probably for anyone who listens to it. Uptempo and bitter sweet lyrics.
I had completely forgotten about my cup of tea. Sipping the liquid, it was tepid and tasted of the hard water it had been made with. I poured the rest down the sink and opened the packet of shortbreads. Swallowing I waited to see if there would be any pain. There was nothing so I continued to eat the rest of the biscuits.
I could hear Trevor long before he passed my window. He was doing his morning exercise, beating up and down the corridor dragging his drip trolley behind him. He had been a fit man previously, you could tell that he had been well toned. Someone who, unlike me, had taken care of their body. Cancer doesn't care who it takes and once it has set in it destroys your physical form. Reducing you at the end to a skeletal frame. This is why it is so important to gain weight, to fend off the inevitable weight loss for another day.
My music stopped just as Janice White was stating she was so cool, she bought her clothes in Afflecks Palace. The internet had gone down again. It had been unreliable for some time now. When I asked, I was told that they were improving the performance and coverage but until then, during working hours it could be unavailable for a few hours, at worst, the whole day.
I started to quietly sing where Janice had left off. Afflecks Palace back in the day was where the cool kids got their clothes from if you could venture into Manchester. I had shopped there on occasion, one time buying a tail coat that I had been after for quite sometime. I think around this time I moved from being a typical teenager over to the eccentric one I became. Having said that, I preferred the Underground Market. The clothes in there were far more to my liking. Ignoring the bondage and studded dildo stalls, you could always find something unique and in a punk style.
My laptop came back to life, the ping of new email dropping into my mailbox went on for a few seconds. Twenty or more emails were awaiting my attention. The one that caught my eye was an amazon confirmation. A cheap Casio watch I had bought had finally been delivered. I missed not having a watch. Of course, I had to get the most visually offensive colour for it as well. Reminded me of the time I produced my new 'day-glo' orange Zippo at a pub table. I was called for special for that! I smiled to myself, good times, happier times, past times.
All my photographs are creative commons licence which means you can use them for free. The only stipulation being that you credit me when using the content. If you do choose to use any of my photography for your own projects, please consider donating to my www.buymeacoffee.com/grifandesqz website. Thank you for your support.
I am diagnosed with terminal stage 4 colon cancer that has metastasised to my liver. I now have Type 1 or Type 2 diabetes (still waiting on diagnosis) and as a result of the colon cancer, I have an ileostomy called Elvis.
Mel B The New Face of Jenny Craig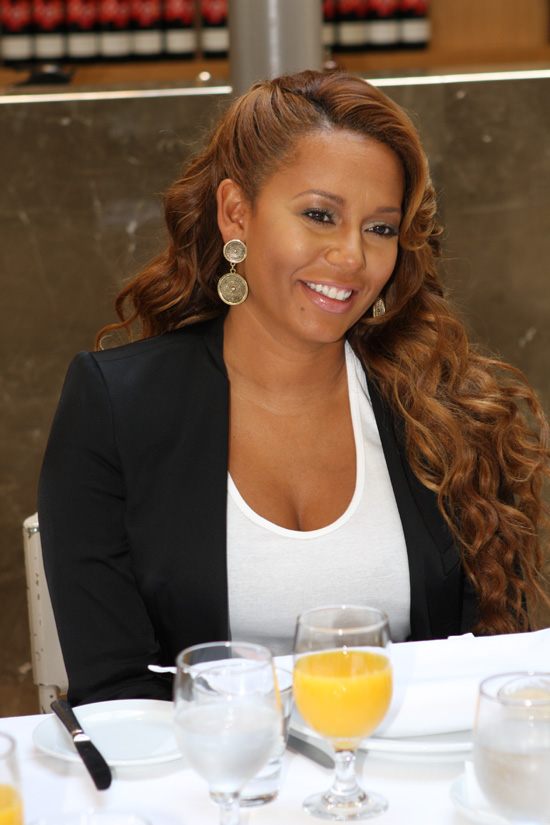 Image by Eva Rinaldi Celebrity Photographer
Mel B Of Spice Girls Fame Signs On With Jenny Craig, by Eva Rinaldi
Mel B aka Melanie Brown has just been signed up as the new face of Jenny Craig (Australia and New Zealand).
Today at 10.30am Mel B, the top brass at Jenny Craig, and over a dozen news media enjoyed a healthy and delicious breakfast (and a media gig) at the Centennial Parklands function centre.
In the extremely unlikely event that you didn't know, Mel B is an English pop singer-songwriter, actress, author and television presenter. She is best known around the world as Scary Spice, one of the members of the girl group Spice Girls.
It's well know that brands around the world are often interested in signing up suitable celebrities to promote their wares, and on the surface it looks to be a great match with Jenny Craig being a leader in the weight loss industry for over 30 years, and Mel B recently off pregnancy, enjoying motherhood and looking to loose weight.
The international star told our table "I just love the breakfast. Jenny Craig is just right for me being a busy mum".
Mel B said on her eating "I was eating literally eating morning, noon and night, and its didn't matter what time. I was just eating. I was a house. I love my humps and bumps, but when a newspaper described my shape as the 'bootylicious, curvylicious, post-baby body of Melanie, I knew I had to do something. I had to get the eating under control".
Jenny Craig boss Amy Smith released in a media statement: "Mel told us she doesn't like dieting at all. She loves eating healthy foods and she is thrilled with the health snack options and the amount of fruit and vegetables she gets to eat. Jenny Craig's team of nutritionists and doctors have created a program especially for women like Mel who have recently given birth, that takes into consideration the nutrient levels needed for breastfeeding women", says Ms Smith.
Mel B said: "Life gets a bit crazy when you've got four daughters but it's important for us mums to live healthy and to be in good shape. Mums really need to take time for themselves and get to a place where they are happy with their body again. We should not put it off because we deserve more than that. I healthy happy mum equals a healthy happy family."
After breakfast Mel did some on site TV interviews, believed to be for Channel Seven, followed by a relaxed photo shoot in the lush green parklands. Apparently word must have spread around Sydney press circles, as after just minutes after going outside for the shoot a number of uninvited paparazzi showed up and started snapping away. Mel and her media team probably expected it, so its a good thing that the word is well and truly out about her new campaign with Jenny Craig.
Mel B looks great, so just imagine how hot she will look a few months into the Jenny Craig program. She acknowledge that media, the other former Spice Girls and everyone else will be watching her progress closely, and judging by today it appears UK pop queen is on set to achieve her diet goals. Will you achieve your dieting goals as summer sneaks up on you? Needless to say, you now know who to call, which we strongly suspect for the ideal in the first place.
Thanks for the tasty J.C breakfast guys. Highly recommended.
Websites
Jenny Craig
www.jennycraig.com.au
Melanie Brown official website
www.melaniebrown.com
Centennial Parklands Dining
www.trippaswhitegroup.com.au/our-venues/Centennial-Parkla…
Centennial Parklands
www.centennialparklands.com.au
Hollywood Treatment
www.hollywoodtreatment.net
Eva Rinaldi Photography Flickr
www.flickr.com/evarinaldiphotography
Eva Rinaldi Photography
www.evarinaldi.com