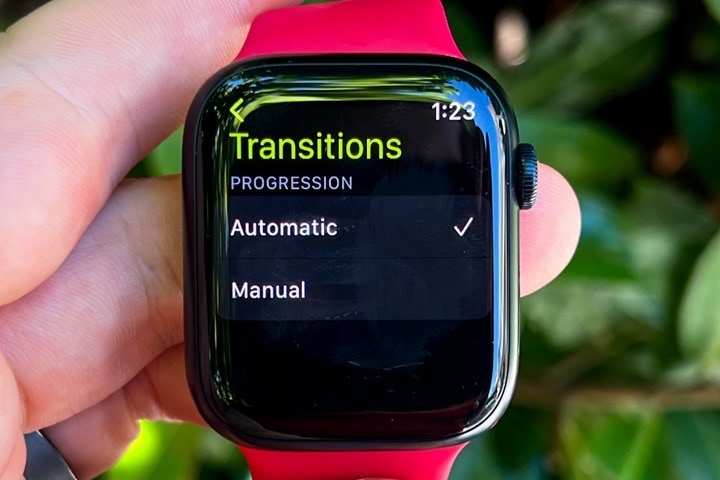 Hot on the heals of my full Apple WatchOS 9 triathlon beta test earlier this week, Apple has added manual transitions to the latest beta preview build, which went live on Wednesday. Obviously, this was in the works for considerably longer than just two days, but, I figured I'd mention it – since it's arguably the single notable item that many who have tried the new touchless transitions have mentioned.
Up until this point during the WatchOS 9 beta, the Apple Watch simply does all it's own stunts (transitions). It automatically figures out what sport your doing shifts between them. And to it's credit, it does it astoundingly well. Scary well. But I won't re-hash that and all the features, you can see my 5-day old post for that.
Instead, this is simply to point out Apple added a new option in the multisport menu, which lets you transition manually (forward) to the next sport in the lineup (you can have multiple types of multisport workouts). To access this setting, simply go to to the Multisport Workout type of your choice, tap the pencil, and you'll see the transitions option: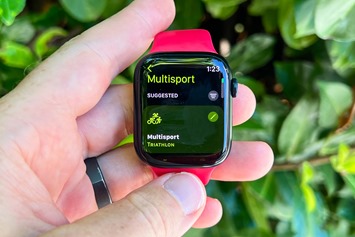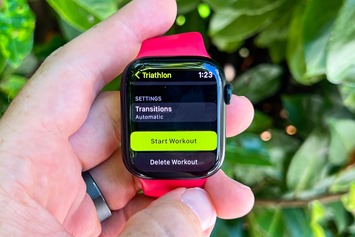 Then just choose 'Manual' instead of 'Automatic':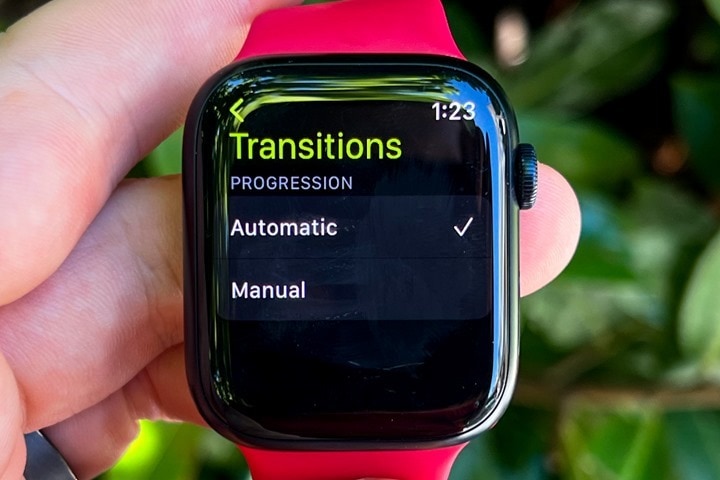 This means that as you go through the race, you'll instead use the 'Next' button, which is located on the same page you'd normally pause/end/lock the screen (swipe to the left till you hit the end):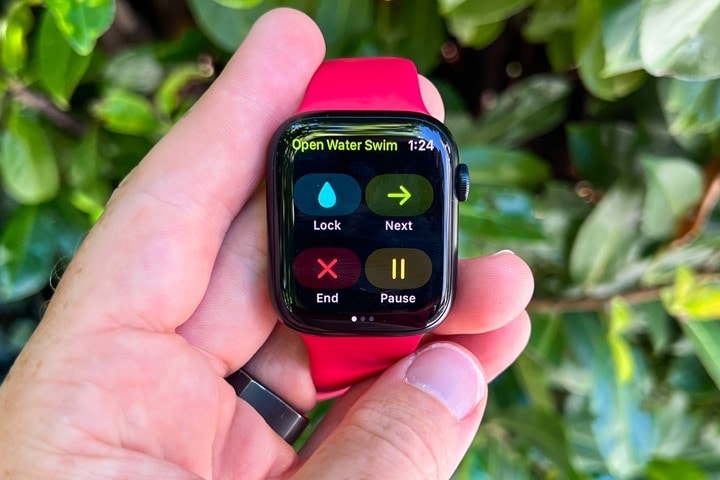 One minor downside though is that this means you'll have to unlock the screen before you can complete the transition. This is a moderate pain in the butt on an Apple Watch, because you've gotta twist the digital crown (dial) a bunch, and then it'll chirp while it clears out the water (it uses the speaker to actually eject the water from the mic hole). Normally, this isn't a big deal, but in the frenzy of Transition 1, this might be more challenging than some would prefer.
In any case, once that's done, you'll simply tap that 'Next' button you see above, and then you'll see the exact sport (or transition) that you're in. Here you can see I've manually shifted to T1: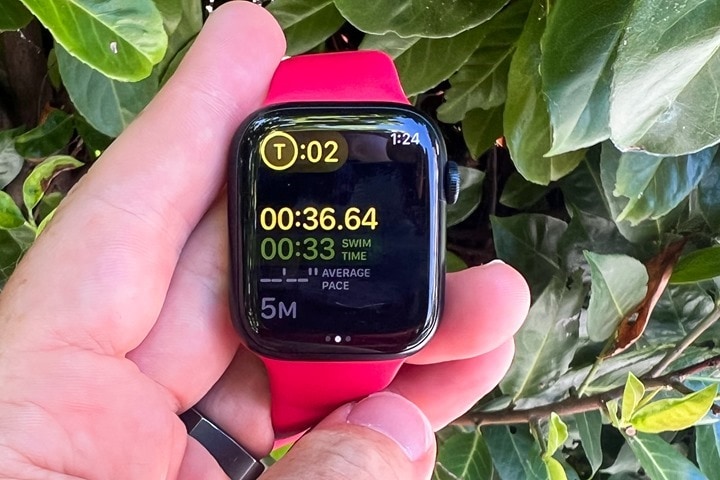 Simply repeat those steps until you get to the end of the race. Once you're out of steps, the 'Next' button will dim, and be unavailable. There doesn't appear to be any method to go back if you accidentally go forward. Which, is like most watches these days with manual transitions. If you've accidentally gone forward a sport, you're kinda hosed. Whereas with both Apple and Wahoo's automatic transition modes, if it detects you're doing a sport, it'll stick you back in that sport.
Anyways, I figured this was worthwhile pointing out. And given it took me less than 5 minutes to write it up, it's perfect as a Friday Sports Tech Tidbit of sorts. Now, if only Apple would add Bluetooth power meter and cadence sensor support (and maybe then Normalized Power data field?). Then times would get super spicy interesting in the triathlon (and cycling) worlds.
With that, thanks for reading, and have a good weekend!